Friday Jan. 29 - The Cask and Anvil
Full house!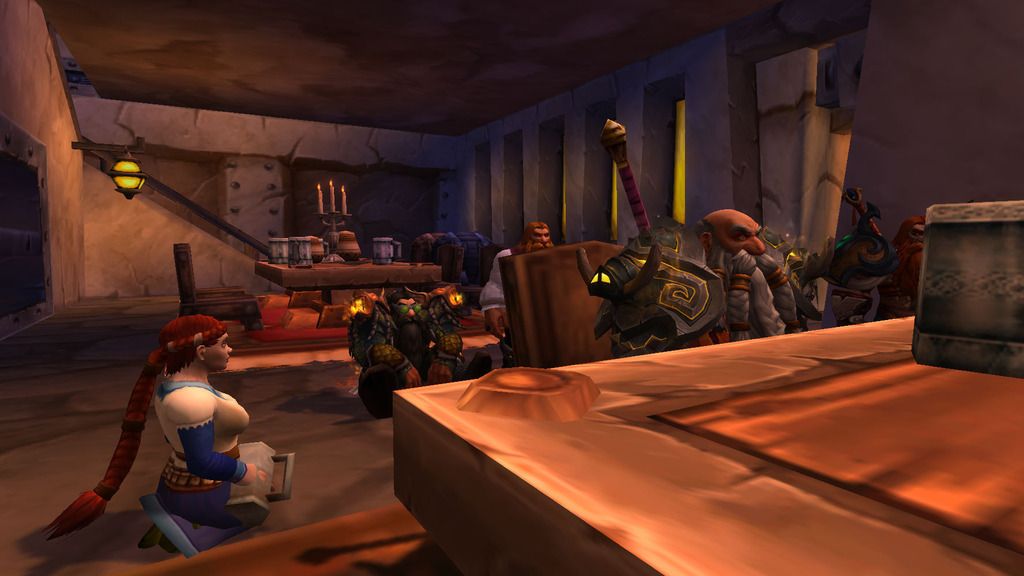 Never understood why people don't spread out between tables!?
Sunday Jan. 31 - The Steel Pub
Spaced out. Staring at the door, and waiting on the first patrons to arrive.
The trickle of patrons quickly becomes a small flood!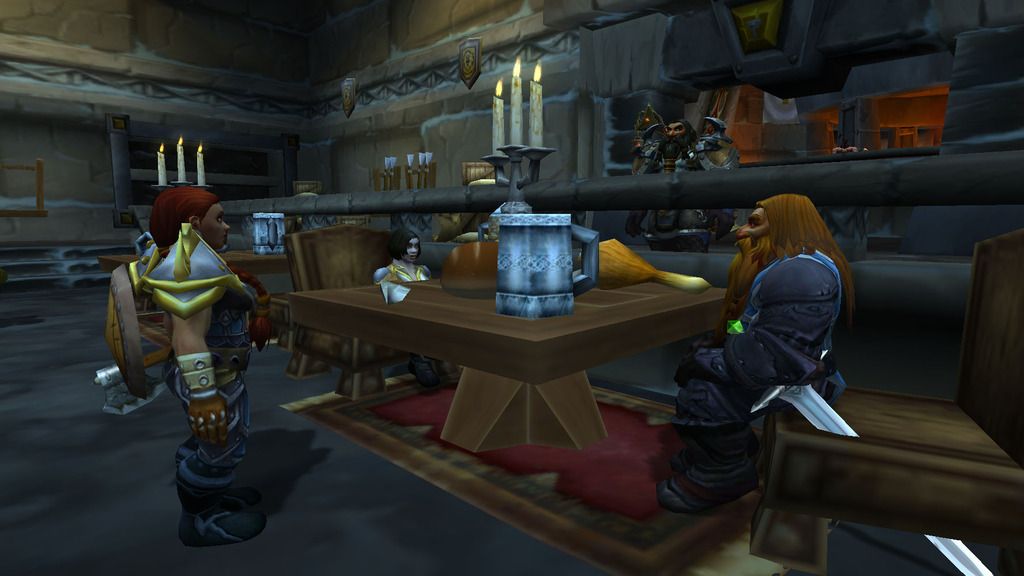 The newest met member of the Doseki Clan moderates a drinking contest between Modarin and Crura.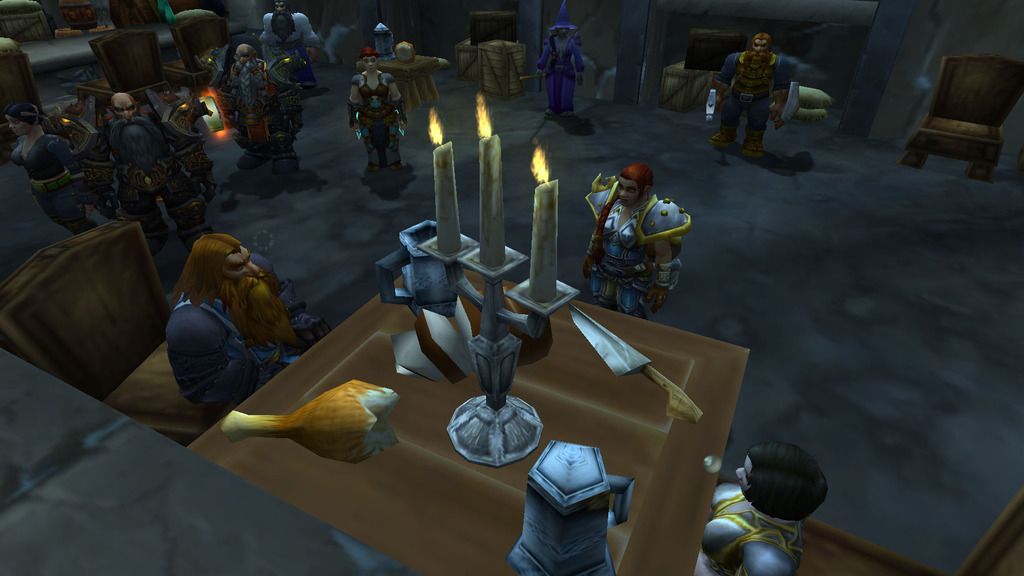 The contest draws a crowd.
Step out for five minutes and Dolgbvari is pouring a keg into the contest!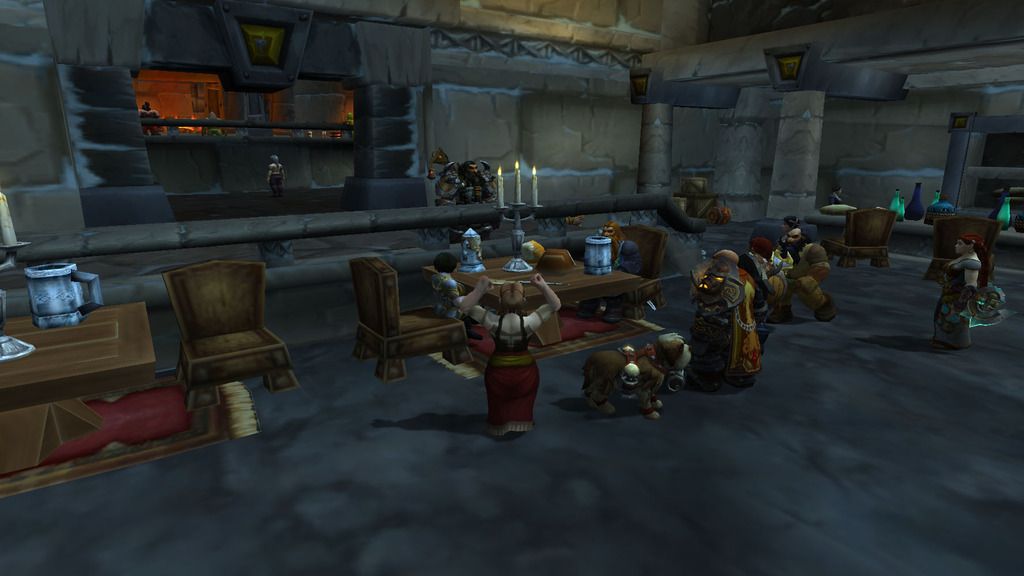 40+ drinks and it looks like a draw. Crura can hold her own. Leave the slammers to the Dark Irons!
Modarin is down for the count.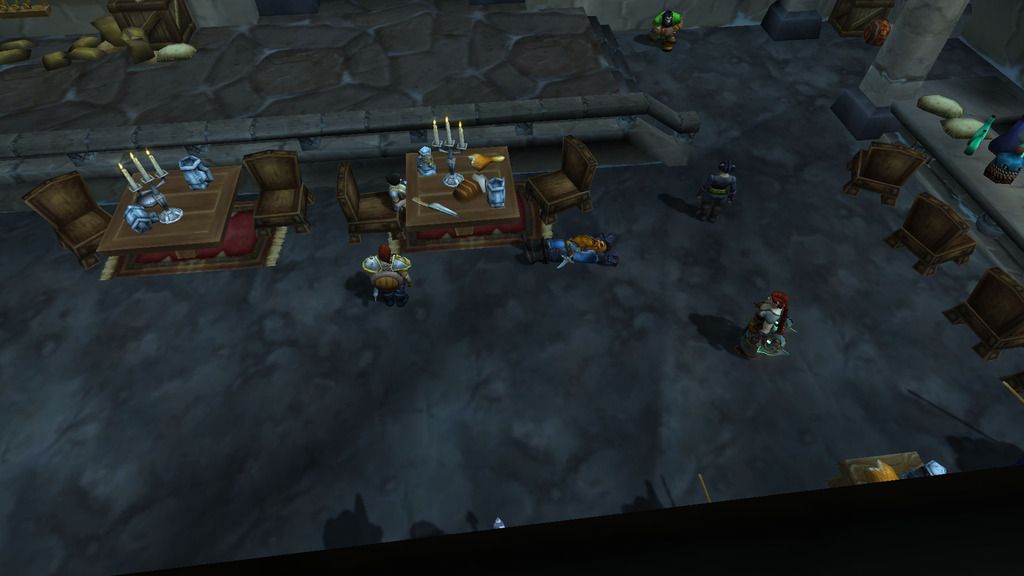 Excitement dies down, and the crowd thins out.
Bengol arrives. "What happened here?"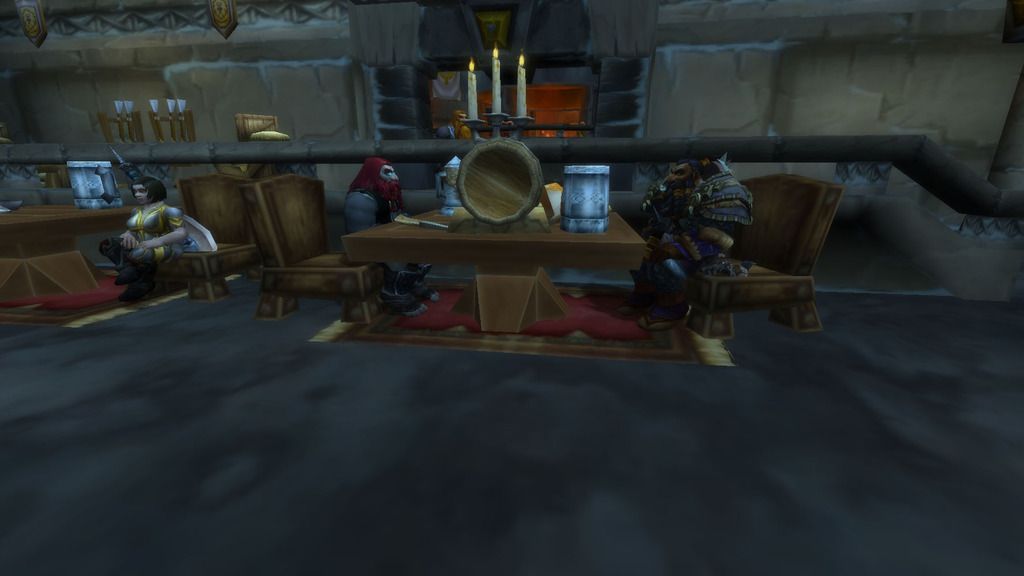 Necro Doseki challenges Bengol to a contest, as well. Bengol was no match for the undead's bottomless stomach, but he drank like the best of them!